Hand in Hand Afghanistan Organization
Hand in Hand Afghanistan (HIHAO) is a not-for-profit and non-governmental organization registered with the Ministry of Economy of the Government of the Islamic Republic of Afghanistan (License # 890; 21 December 2006). HIHAO promotes women's economic empowerment to deliver higher incomes, greater mobility, and increased decision-making power for vulnerable Afghan women. Since 2020, HIHAO has increasingly pivoted to providing humanitarian support to households most at risk of food insecurity. Headquartered in Mazar-e-Sharif, we have helped 50,000 women and men beat the odds and succeed as entrepreneurs since 2007, running profitable enterprises that stand the test of time.
Objectives
Support unemployed, poor, and vulnerable women, men, and young people to secure entrepreneurial opportunities that enable financial resilience, provide sustainable employment, and increase diversified income
Ensure women, men, young people, and children who are affected by conflict, who are IDPs, returnees, or who are from underserved host communities in need of humanitarian assistance have access to food, potable drinking water, sanitation facilities, and good hygiene awareness, health, and education services, so they can create and grow livelihoods that enable income generation.
That local peace mechanisms are in place and actively resolving community conflicts, and that communities are empowered to participate in peace-building processes
The disaster-prone communities can access natural and other disaster risk reduction training.
---
Vision
HIHAO's vision is an Afghanistan where all citizens have access to good quality and comprehensive services, where their fundamental rights are met without discrimination on the grounds of gender or ethnicity.
Mission
HIHAO's mission is to enable disadvantaged communities to determine their own development and enhance their livelihoods, increase social cohesion, reduce violence and promote peace. HIHAO provides assistance to victims of the humanitarian crisis, to protect their lives and dignity.
Governance
HIHAO is committed to good governance and follows recommended best practices.  The HIHAO Board of Directors is the governing body chaired by Mr. Najibullah Samim, with a mission to guide and take strategic decisions for the organization's long-term future and oversee its financial affairs, while holding its Chief Executive Officer (CEO) to account.
No staff members are voting members of the Board though the Board and the CEO work in close partnership. The Board composition covers essential skills, knowledge to complement that of the staff, and it pays particular attention to issues of security, fraud and corruption. Hand in Hand International has an ex officio seat to bring international experience and create a fiduciary link to donors.
Najibullah Samim
Najibullah Samim is currently serving as the Chairperson for Hand in Hand Afghanistan. He was the former CEO of Harakat Afghanistan and the Afghanistan Microfinance Association (AMA). Previously, he worked as Managing Director of the Microfinance Agency for Development and Rehabilitation of Afghan Communities (MADRAC). He has also served as a Board member and chairman of AMA for many years. He has more than 20 years of working experience in the field of Development out of which 12 years are in the field of Microfinance. He is currently working as a freelance consultant.
Mr. Samim obtained his MBA degree from Preston University in 2002 and his B.Sc. degree in Civil Engineering in 1997. He has represented the organizations he has worked with at many international conferences and forums.  He has been a board member of the South Asian Micro-entrepreneurs Network (SAMN) since its inception in 2008 and is currently serving as its Vice Chairman.
Email: najib.samim786@gmail.com
Dorothea Arndt
Dorothea joined Hand in Hand International in 2013 as Head of Communications. In 2015, her role expanded to include Corporate Partnerships, and for the year ending February 2018, she was Co-CEO responsible for Hand in Hand International's UK operations. Currently, she is working as the CEO of Hand in Hand International.
Dorothea began her career as Marketing Director at the start-up Kelkoo, where she played an instrumental part in making the platform the leading shopping search engine in Europe. After leaving a Director role at Yahoo to join the not-for-profit sector in 2006, Dorothea was appointed Head of Digital at the British Red Cross.
Under Dorothea's leadership, Hand in Hand International secured six- and seven-figure partnerships with private sector partners such as Boeing, Coca-Cola, the IKEA Foundation, Swiss Re, and Visa, as well as the German and Danish governments. Dorothea also serves as Treasurer on the board of Hand in Hand Eastern Africa (Kenya) and as a Member of the Board Council for Hand in Hand Deutschland.   
Amalia Johnsson
Amalia has worked in international development for more than 12 years, specializing in financial inclusion and supporting rural livelihoods. Prior to joining Hand in Hand, she was Head of Financial Sector Development at Nathan Associates, overseeing the organization's portfolio of financial sector-focused work.
Amalia has collaborated and provided guidance for a variety of institutional and corporate contributors, including DFID, SIDA, FSDA, Access to Finance Rwanda, Mastercard Foundation, Barclays, and Deutsche Bank. She spent several years at the OECD and in the UK financial sector, as well as working at Plan International UK. She graduated with a bachelor's in economics from the University of Cambridge and a master's in international affairs from Columbia University.
Qamaruddin Maqsoodi
Dr. Qamaruddin Maqsoodi joined Hand in Hand Afghanistan's Board of Directors in August 2022. He is joining HIHAO with more than 35 years of extensive work experience in the NGO and government sectors. He is currently working as the Senior Remote Manager for ACBAR's Twinning Program. He previously worked as a cluster manager for a World Bank-funded project and has long been involved with organizations such as BRAC, Save the Children, and Halo Trust.
Dr. Maqsoodi has obtained his Master's degree in International Cooperation and Humanitarian Aid from the Kalu Institute, Humanitarian Aid Studies Center in Spain. He has completed his medical studies at the Tashkent Medical University in Uzbekistan.
Email: rm1twinning@acbar.org
MANAGEMENT
The overall operation of Hand in Hand Afghanistan is managed by Chief Executive Officer/Country Director in close cooperation with Program Manager, Chief Finance Officer, Branch Offices Coordinator, Sr. Capacity Development Officer, and Sr. Monitoring and Evaluation Officer.
Ahmad Kamran Hekmati – Executive Director
Dr. Hekmati joined HIHAO in the capacity of Program Manager in September 2013 and he has been working as Executive Director since July 2022. He has come to the organization with his 15-year experience of leading and managing community development projects inside and outside Afghanistan.
Before joining HIHAO, he worked for the Afghan Red Crescent Society, Medicines Sans Frontiers, the World Health Organization and the Management Sciences for Health, and the University Research Co.
Dr. Hekmati received the Exceptional Performance Award for the Health Care Improvement Project in 2012 from the University Research Co., LLC, Bethesda, USA. He graduated from Balkh Medical University in 1998 and successfully completed a one-year Improvement Advisor Professional Development Program in Accra, Ghana, by the Institute of Healthcare Improvement, USA, in 2011.
Email: khekmati@handinhand.org.af
Sama Sahari – Chief Finance Officer
Sama Sahari joined Hand in Hand Afghanistan in mid-July 2017. She has a BS in Finance from one of the country's private universities. She also obtained a diploma in banking and finance.
Sama has 16 years of experience working as a member of the administration and finance team with implementing partners of well-known national and international organizations in various donor-funded projects such as those of the World Bank, US State Department, UNDP, DFID, DANIDA, Canada Fund, GIZ, Australian Aid, and The Global Fund.
Sahari had the privilege of working as an honorary board member with the Afghanistan Family Guidance Association and Khorasan Charity.
Email: cfo@handinhand.org.af
Hasibullah Salimi – Program Manager
Hasibullah Salimi joined Hand in Hand Afghanistan as Enterprise Specialist in March 2013 with more than 14 years of working experience with national and international NGOs in Afghanistan. In 2015, his role expanded to include responsibilities of the capacity development unit and in 2019 he was promoted as Capacity Development Manager. He has been working as Program Manager since 2021.
Before joining Hand in Hand Afghanistan, he has managed business development and livelihood projects as well as administrative roles with Mercy Corps, GIZ, CARE International, the Hanns Seidel Foundation, and the Afghanistan Chamber of Commerce and Investment.
Salimi holds an MFA from the joint program of Balkh University and Notre Dame University through the University Support and Workforce Development Program (USWDP) of USAID.
ABDUL RAHIM NASRY – PROGRAM ADVISOR
Abdul Rahim Nasry joined Hand in Hand Afghanistan in February 2012 and served as the CEO/Country Director for 10 years until July 2022. Currently, he holds the position of Program Advisor. Nasry brings a wealth of experience to Hand in Hand from both the government and NGO sectors. His professional background includes significant work at the Ministry of Labor and Social Affairs, where he played a crucial role in implementing various programs, such as the National Skills Development Program. As a Senior Strategic Advisor to the Deputy Minister, he was responsible for overseeing the "Afghanistan Pension Administration and Safety Net Project," funded by the World Bank. Prior to his time at the ministry, Nasry dedicated twenty years to working with multiple international NGOs in Pakistan and Afghanistan. He also served as a board member of the AMA (Afghanistan Microfinance Association) and OHRA (Organization for Harm Reduction in Afghanistan) for several years.
Nasry earned his Executive MBA from Pakistan's Preston Institute of Management Science and Technology. Throughout his career, he has actively participated in numerous training courses, seminars, workshops, and conferences worldwide, with a particular focus on skills development and poverty reduction.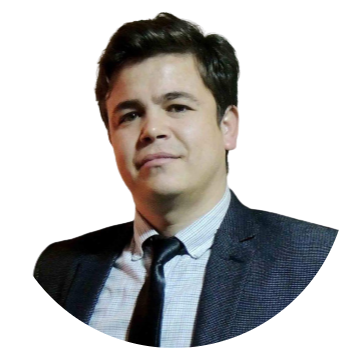 HABIB AMINPOOR – Fundraising Manager
In May 2023, Habib Aminpoor joined the team at Hand in Hand Afghanistan Organization, assuming the position of Fundraising Manager. His experience and comprehensive understanding of humanitarian projects have made him an invaluable asset to the organization. Habib joined various national and international NGOs, accumulating eight years of valuable experience in program management and program development since 2015. His expertise in these areas has enabled him to understand humanitarian projects.
With a strong academic background and professional experience, Habib pursued a Bachelor's in Economy from Balkh University in 2014 and an MBA in Leadership and Management from Kardan University in 2018. Additionally, he undertook professional training in Humanitarian Programming by WFP, SADI by CAFOD, and Data Analysis by Asia Foundation, further enhancing his knowledge and expertise.
Maqsadullah Qarizada – MEAL Manager
Mr. Qarizada started his profession in Hand in Hand Afghanistan in March 2015. He has been through different positions during his eight years of employment including MIS Manager, and M&E Manager, and is currently working as Monitoring, Evaluation, Accountability, and Learning – MEAL Manager. He has bold achievements in data analysis, data management, database designing/development, project monitoring, and evaluation for Hand in Hand Afghanistan.
Qarizada earned a BCS (Bachelor of Computer Science) and a Professional Diploma in Information technology (Network Engineering – Microsoft Technologies)  from one of the Institutes in Mazar-e-Sharif affiliated with the NIIT India. He also obtained some professional certificates in Data Science, and Oracle SQL 12C in Aptech computer education in India (2017), with PSEA and M&E pieces of training.
Email: m.qarizada@handinhand.org.af